About Combat Arms™ Earplugs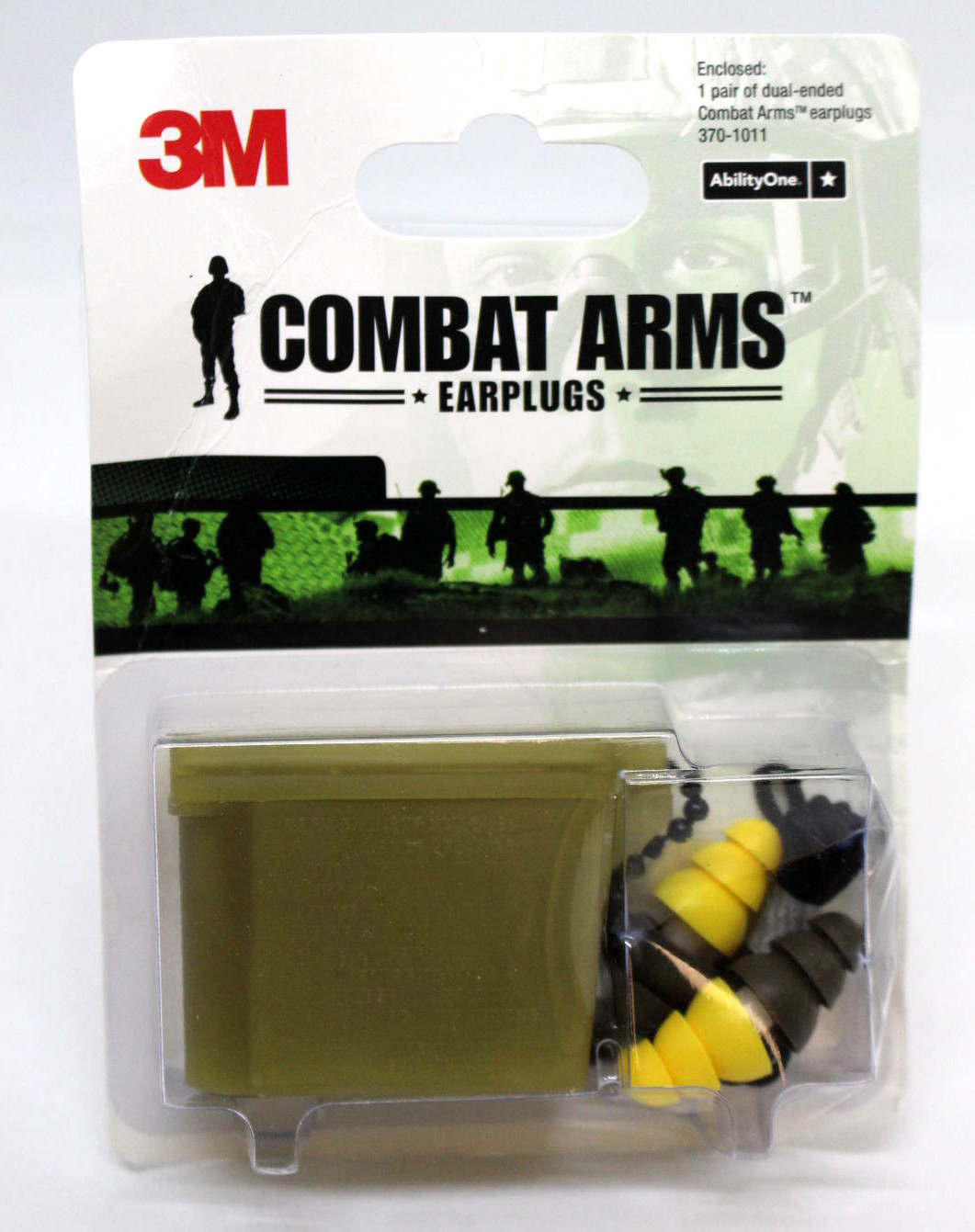 The Minnesota based 3M company produced the Dual-Ended Combat Arms™ Earplugs that were used by military personnel from 2003 to 2015 during combat and training exercises in order to protect soldiers' hearing from gunfire and explosions. Hearing problems are one of the most common issues suffered by veterans so ear protection is a serious concern for U.S. soldiers. Based on different situations, the 3M Dual-Ended Combat Arms™ Earplugs were designed to offer two different levels of protection. The dual-ended earplugs have a design that is easily recognizable. As their name suggests, they consisted of two outward facing plugs, one green and one yellow.
When the yellow end was inserted into the ear, this was known as Open/Weapons Fire mode. This mode was designed to provide normal hearing for peak situational awareness. It would allow soldiers to communicate, receive commands and hear other important noises on the battlefield while still providing protection from peak level noises like gunfire and explosions. This would have been the desired mode in combat situations.
When the green end was inserted into the ear, this was known as Closed/Constant Protection mode. Constant Protection was designed to block all noise more completely in order to provide full protection. Per 3M, this mode is for high-level steady noise situations like those in tracked vehicles and air support. This mode may have also been used in many standard training exercises and environments as well.