Why Gori Julian
Dangerous Drugs And Defective Medical Devices: Seeking Justice And Accountability Through Litigation
Trust. It is extremely important when it comes to medical procedures, prescription medication and consumer products. You trust that the medicine or medical device your doctors use when treating you will make you better, not worse. You trust that the products you use at work and in your household are safe for you and your family. As a patient or consumer, you put your trust in the negligent companies that design and manufacture these defective drugs, products and devices. If you believe you have suffered serious injuries because of a dangerous drug, toxic product or defective medical device/implant, you need to consult with an experienced attorney as soon as possible.
At The Gori Law Firm, our attorneys have the complex litigation knowledge that is necessary to pursue your case. With a national reputation for excellence, you can rest assured that your case will be handled professionally, efficiently and effectively. With two locations in the St. Louis area, and several others throughout the U.S., our law firm handles cases nationwide.
Leadership
All of our mass tort cases are personally reviewed by the head of our mass torts group Attorney D. Todd Matthews and Attorney Megan Arvola to determine if our firm may be able to assist you with your case.
D. Todd Matthews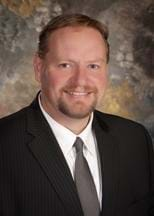 Attorney D. Todd Matthews is the leader of the The Gori Law Firm mass torts group. Attorney Mathews graduated from Nova Southeastern University School of Law in 1996. He is licensed to practice law in Missouri, Illinois and Florida. He is admitted to U.S. District Court Northern District of Illinois, U.S. District Court Central District of Illinois, U.S. District Court Western District of Missouri, U.S. District Court Southern District of Florida, U.S. District Court Eastern District of Missouri,U.S. District Court Southern District of Illinois, U.S. Court of Appeals 7th Circuit, and the U.S. Court of Appeals 8th Circuit.
Mr. Mathews is a member of National Trial Lawyers Association, Madison County Bar Association, Missouri Bar Association Solo and Small Firm Committee, Missouri Association of Trial Attorneys, Member, American Association for Justice, American Association for Justice Leaders Forum, National Asbestos Mesothelioma Trial Lawyers, Bar Association of Metropolitan St. Louis. Additionally, he has served on numerous Mass Tort committees in the past and as lead counsel on the Granuflo Litigation in St. Louis City.
Megan Arvola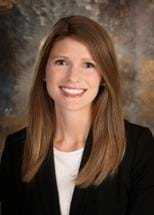 Attorney Megan Arvola works under Attorney Matthews on behalf of our injured plaintiffs in mass tort and personal injury litigation. Ms. Arvola comes to The Gori Law Firm, from the chambers of Chief Judge David R. Herndon of the Southern District of Illinois, where she served as a term judicial law clerk for three years.
Prior to her federal clerkship, Ms. Arvola graduated from the University of Tulsa College of Law. While at the University of Tulsa, Ms. Arvola served as the Notes & Comments Editor of the Tulsa Law Review, received the ALI-ABA Scholarship & Leadership Award, and received the Robert C. Butler, Jr., Award for Excellence in Legal Scholarship and Writing. In 2011, Ms. Arvola received a Burton Award for Legal Achievement, Distinguished Writing Award, in association with the Library of Congress.
Samira Khazaeli
Samira Khazaeli attended the University of Illinois and graduated with a Bachelor of Science in Advertising in 2009. After graduation, she attended law school at Washington University School of Law. Throughout her time in law school, Ms. Khazaeli clerked for the Madison County State's Attorney's Office in the Traffic/Misdemeanor Division and the Juvenile Abuse and Neglect Division.
After graduating from Washington University, Ms. Khazaeli worked as a prosecutor for the Madison County State's Attorney's Office. During her time as a prosecutor, she prosecuted cases involving crimes against children in the Children's Justice Division.
Amy Gabriel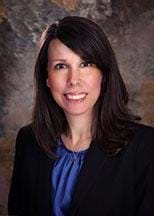 Amy Gabriel attended the University of Illinois for her undergraduate degree in Business Administration. Ms. Gabriel graduated with her J.D. from St. Louis University School of Law.From 2002 through 2015, Ms. Gabriel worked as a prosecutor for the Madison County State's Attorney's Office, where her focus and trial experience was based on prosecution of felony child abuse and other violent crimes. During her tenure as an Assistant State's Attorney, Ms. Gabriel was appointed as Chief of the Children's Justice Division in 2013.
Ms. Gabriel continues to fight for justice now on behalf of workers and families affected by asbestos exposure and other dangerous products. Ms. Gabriel serves on the Board of Directors for the Madison County Child Advocacy Center and was elected to serve as a Library Trustee for the Glen Carbon Centennial Library.
Helping Victims Of Dangerous And Defective Medical Devices Seek Justice
When medical devices fail, the results can be catastrophic — and sometimes deadly. The market for medical products has grown rapidly in recent years. That growth has led to some impressive innovations, but also to an increase in dangerous and defective medical equipment. In the rush to get a new product into the market, medical device manufacturers may fail to perform proper testing or may ignore warning signs until it is too late. The people who receive these products may suffer substantial pain, additional surgeries, infections, illness and even death.
Doctors are supposed to warn patients of the potential risks of surgery. Many people sit down with their doctors before a surgery and discuss the benefits and risks of a procedure. That discussion may or may not include information about the danger of a defective medical device. Few patients read the instructions or labels associated with the device they are going to receive. We trust that any device being implanted in us has been tested and proven safe. Many people would be surprised to learn how many defective medical devices are released every year. A medical device does not have to be recalled to support a negligence claim. That said, dozens of devices every year are found to be defective and/or dangerous. For the victims and their families, defective medical devices can mean extensive medical expenses, loss of function, pain and, potentially, death.
At The Gori Law Firm, our experienced lawyers have the knowledge and drive to protect the victims of defective medical devices. From our multiple office locations — including offices in Madison County, Illinois, and St. Peters, Missouri — we handle cases across the nation.
Holding Drug Manufacturers Legally Accountable For Dangerous Drugs And The Harm They Cause
The pharmaceutical industry is a massive and growing economic force. A relatively small number of companies make a substantial percentage of the medications taken in the United States. According to the World Health Organization (WHO), these companies use one-third of their sales revenue on marketing. More and more, the medical field is turning to drugs as the primary treatment option. Releasing the "next big thing" in the pharmaceutical world could be worth hundreds of millions of dollars to the drug maker.
In some cases, a manufacturing defect can make a normally safe drug dangerous for human consumption and the damage can be widespread. Prescription and over-the-counter drugs may be recalled under these circumstances. Not all dangerous drugs are recalled, however. The Food and Drug Administration (FDA) may discover that a drug has the potential to cause harm and force the drugmaker to include a warning label. The victims of these drugs may still have a right to compensation despite the absence of a recall. Unsafe products injure or kill thousands of people per year. Holding drug companies responsible for this harm is vital to protecting the public. At The Gori Law Firm, our dangerous drug lawyers work hard to get compensation for the victims of defective pharmaceuticals.
We Understand Pharmaceutical And Medical Device Cases
You have an expectation that the medical device or drug used to improve your symptoms is safe. If you believe that you have been injured because of one of these drugs or devices, you need to talk to one of our lawyers right away to learn about your rights. Our attorneys will work hard to hold the manufacturers of these drugs/devices accountable when their products cause individuals harm. Some of the claims we handle or have handled in the past include:
We Take Drug And Device Cases Nationwide — Get Your Free Case Review Today
If you have a claim to pursue because you were injured by a defective medical device, a faulty implant or a recalled drug, we would like to help you. Please review our active practice areas to see if we are currently handling cases against the manufacturer of the drug, product or device that harmed you then fill out a case evaluation. Our team will review the details of your potential case and respond within 24 hours.
Whether you live in Madison County, Illinois, the St. Louis area or anywhere in the U.S., we can help. In fact, we have a national reputation for excellence, experienced attorneys and personal service, all on a contingent fee basis, which means that we only collect fees if we recover damages for you.